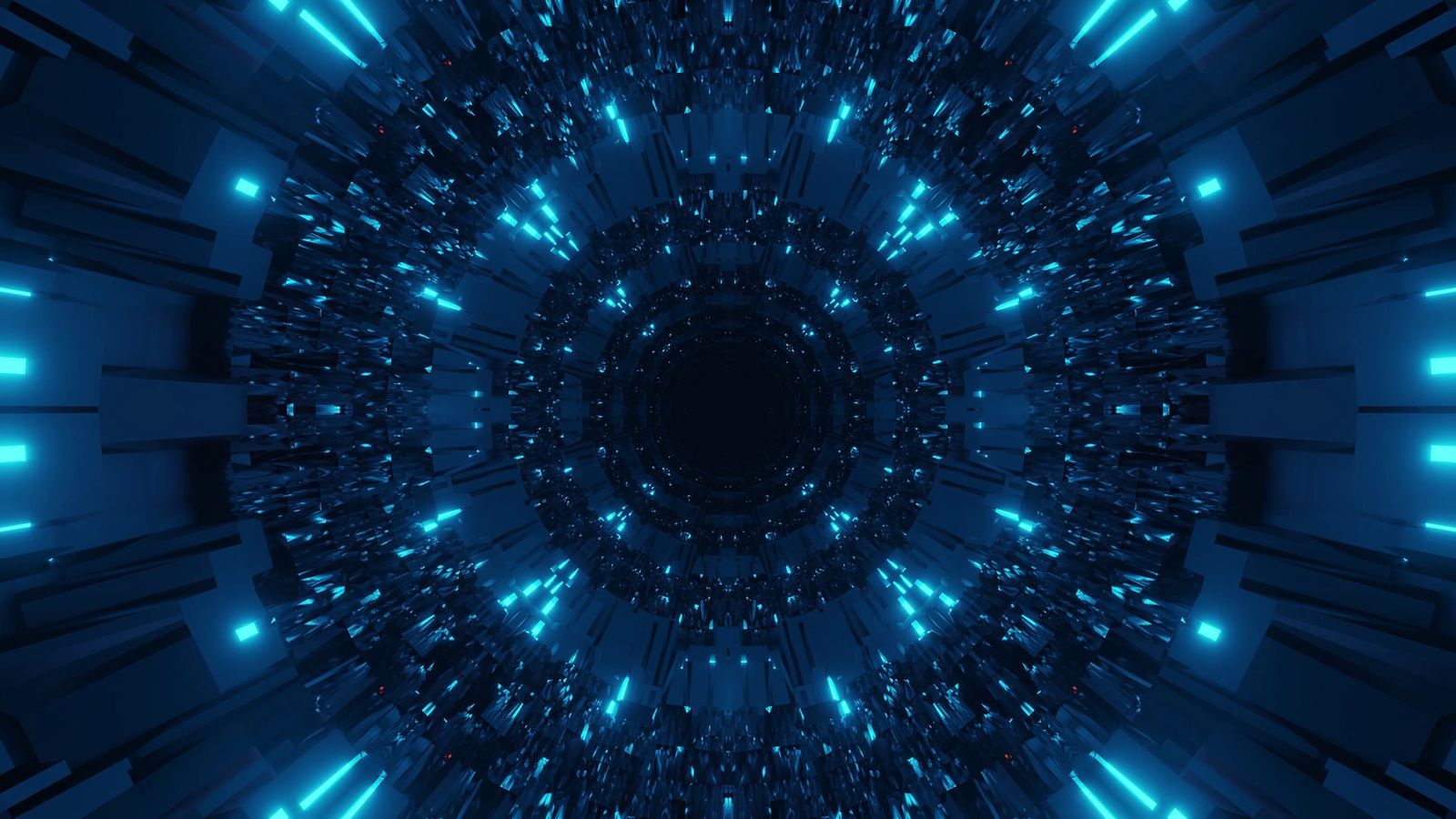 Dr. Kirsten Miller-Duys 03/06/2021 500 Views

Hyrax Biosciences, in collaboration with Thermo Fisher Scientific,  has launched the latest version of their Exatype Sanger HIV solution which now includes testing for resistance to integrase strand transfer inhibitors (INSTIs).
More than 26 million people worldwide are currently on ARV (Antiretroviral) treatment for HIV. Increasingly, drugs called HIV integrase inhibitors, such as Dolutegravir and Raltegravir, are being used as first line treatment options for ARV treatment as they are generally more tolerable, with fewer side effects and potent viral suppression. 
Although it is thought that HIV is less likely to develop resistance to INSTI's than to other ARV drugs like NNRTI's, resistance has already been demonstrated in multiple settings. Researchers continue to study the impact of this resistance and gain insights into new therapeutic options. Monitoring and surveillance of HIV drug resistance patterns at a population level is also important to ensure that patients are receiving the best possible care.
The Exatype Sanger HIV platform has the characteristic intuitive interface and combines the full WHO-recommended HIV DR data analysis method into a single, seamless step. Exatype utilises the Stanford HIV DR algorithm for interpretation and also implements several sequence quality-assurance checks, produces a plate-level quality-control summary and flags any sample-specific contamination. Several reports are available online or can be downloaded as PDFs or integrated into a LIMS system.
When utilising the Thermo Fisher Scientific HIV genotyping kits, you get free access to the Exatype Sanger HIV platform to analyse your results. 
Check out what we can do for you by signing up at https://sanger.exatype.com/ or get in touch if you're interested in learning more. 
This product is for Research Use only.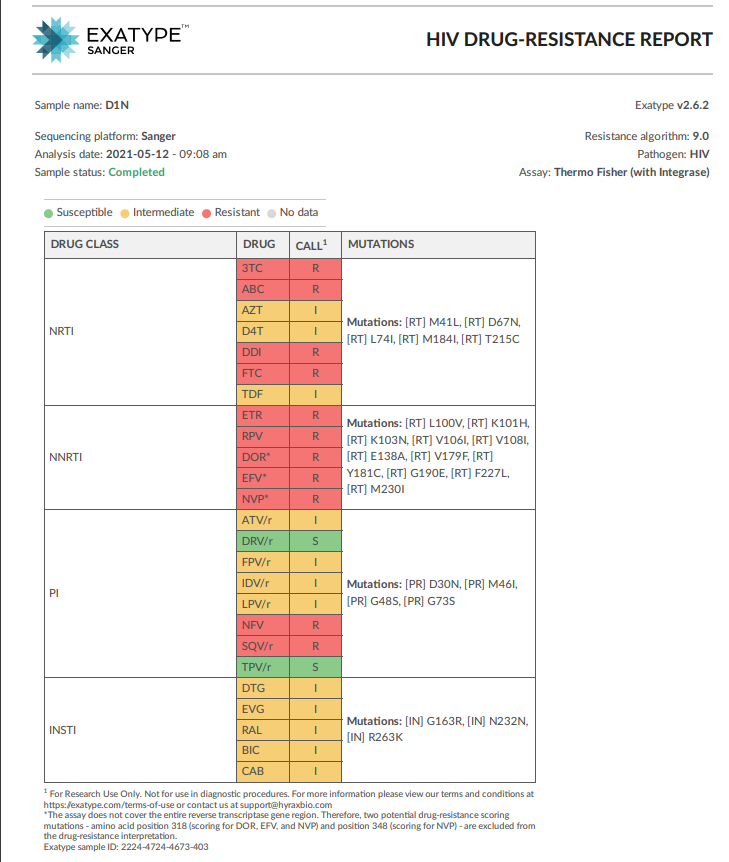 Example of an Exatype Sanger HIV drug resistance report including INSTI's